KR Ranch Pinot Noir
From 2004 through 2015, Freeman made a vineyard-designated Pinot Noir from Keefer Ranch in the Russian River Valley. When the Dutton family took over the management of this famous block in 2016, we came up with a new name for it: KR Ranch. The property sits in the center of the Green Valley, located in the southern and western parts of the Russian River Valley. This area is much cooler than those at the appellation's northern end, so it is ideally suited to growing Pinot Noir.
We're happy to report that 2021 was a smoke-free vintage for all of coastal California, and the first vintage since 2016 with virtually no wildfires in Sonoma wine country. This was a stark contrast to 2020, when the entire county's vineyards were threatened by smoke. We did not produce a KR Ranch Pinot Noir in 2020, but fortunately, 2021 was a return to normal.
Each vintage, we receive two side-by-side blocks of KR—featuring the Dijon clone 777 and the Swiss clone 23 (also known as Mariafeld). Due to variations between the clones in cluster size and vine morphology, the blocks ripen at different rates. With clusters approximately the size of a closed fist, the 777 is typically ready for harvest a week or two earlier than the 23. The 23 has a long, loose cluster, resembling Syrah more than Pinot Noir. Combining these clones has always made an excellent blend for Freeman.
The 2021 KR Ranch Pinot Noir has a dark, cherry red color, along with subtle aromas of dark chocolate, lavender, anise and baking spices. Initially soft and supple, the wine's moderate acidity comes through strongly on the mid-palate with flavors of red rope candy, black cherries and fresh plums. With its long finish, expect the KR Ranch to age gracefully for many years and be at its best from late 2023 through 2034.
Download PDF
Scores

94 points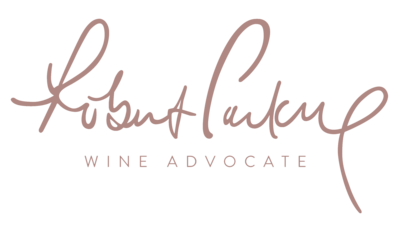 93 points
Accolades

Convey what the soil and grapes went through with a bottle of wine...

If you drive through the thick fog covering Golden Gate Bridge, blue skies and sunshine greet you like it was all a dream. Drive 50 more miles north on highway 101, and you will find Freeman Winery, the 'Little Bourgogne' in the small city of Sebastopol, Sonoma County. There was some traffic with everyone driving home from work, but it was bearable thanks to my rental Tesla's Autosteer option.

The founders of Freeman Winery, Ken and Akiko Freeman, met through a hurricane, both figuratively and literally. With the recommendation of her principal at the all-girls Catholic highschool in Japan, Akiko decided to go as an exchange student to Manhattanville College, a sister school in the U.S. The name misled Akiko to believe that the college was located in NYC (it had been, when it was founded), but when the taxi she rode from the airport dropped her off 30 miles away in Purchase, Westchester County, she was taken by surprise. One day, a huge hurricane hit the State of NY (and other parts of the U.S.), causing a power outage in the area, including Akiko's dorm. Sitting around with nothing to do in her dark room, Akiko was invited to go to something called a 'keg party', which was being held by her friend's boyfriend and his friends. For her first party in the United States, Akiko dressed to the nines like Audrey Hepburn would in the movies. She would only find out what a keg party was after arriving there. Meanwhile Ken, who had been sailing a yacht with his friends in the Atlantic, had to take shelter during the hurricane and went to the same keg party held by his friends. He found Akiko, elegantly dressed and beautiful, standing out amidst the rowdy college crowd of the keg party. It was love at first sight, and the rest is history, as they say. They continued their long distance relationship until they got married in San Francisco, and in 2001, acquired the winery here and started making wine. Ken's day job is in finance and Akiko majored in art history of the Italian Renaissance, earning a master's degree in Stanford. They originally hired a professional winemaker for the wines from 2001 to 2009, during which Akiko worked next to him as an apprentice doing every task imaginable, however meager or difficult. One day in 2009, the winemaker, who is a good friend to the founders to this day, told Akiko that 'now you are able to make wine completely on your own', and left, putting Akiko in charge of everything. Ken and Akiko subsequently sold their house in San Francisco and built their estate in the winery to live there, and Akiko has been a full-time winemaker ever since.

"As a winemaker, I think of myself as a translator of nature. Wine is a story of what happened in nature during that year. A bottle of wine contains the entire tale of whether the weather was hot or cold, if it was windy, whether it was rainy or there was a draught, if there was plenty of sunshine, what the soil and grapes had to go through. I try to translate nature's story as truthfully possible, as it was." (Akiko)

"To convey the story as it actually happened, we interfere as little as possible. A minimalistic approach." (Ken)

They planted pinot noir clones flown directly from the Bourgogne area in France in the vineyard named after the hurricane that helped them meet, Gloria Estate Vineyard. They grew the sensitive and delicate-skinned grapes with great care, using organic and biodynamic farming methods. The Sonoma area where Gloria Estate is located, had traditionally grown apple trees, until large grocery chains started taking over the U.S. The type of apples produced here were very delicious, but had a very short shelf life leading to their dismissal by the large supermarkets. As a result almost all of the apple orchards were replaced by vineyards. I found out during this interview that apple farming is notorious for using a lot of pesticides and other chemicals, and it takes about 7 years for the soils to detoxify and become free from their effects. Freeman Winery has another vineyard in Russian River Valley called KR Ranch. Among Freeman's Pinot Noirs KR Ranch and Akiko's Cuvee are my favorite. Both are minty, herby and very elegant. A light touch of French oak lends flavor yet keeps the daintiness intact. It is like it was made just for me, usually having a bit difficulty with other strong character U.S. wines. Closing my eyes and taking a sip, I listen to the story of nature as translated by Akiko, very earnest and clear, of the strong and bright sun in contrast with the coolness brought by the hills, the sea winds from the Pacific, the life story of the wine grown with love and care in Freeman Winery. When I open my eyes, I am already there.
Download PDF
Specs
Vineyards

100% KR Ranch, Russian River Valley

Clones

85% Swiss clone 23 (Mariafeld)
15% Dijon 777

Barrel Aging

11 months in French oak:

40% new
40% two-year-old
20% neutral

Fermentation

Five-day cold soak in open-top fermenters, hand-punched down one to three times per day. Free-run juice sent directly to barrel, press wine settled and barreled separately.

Production

750 ml: 220 cases
1.5 L: 22 cases