Great wines capture the soul of great vineyards. At the same time, thoughtfulness, care and vision are required to guide wines to greatness. At Freeman, a small, dedicated team led by winemaker Akiko Freeman shepherds each wine from vine to glass. This passionate team has established Freeman as one of the New World's most acclaimed family-run wineries.
Akiko Freeman — Winemaker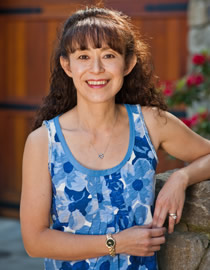 At Freeman, the gifted palate of winemaker Akiko Freeman guides every wine, every vintage. When Akiko and Ken founded Freeman in 2001, Akiko dedicated herself to the ideals of a family-run winery, and a belief that a wine bearing the Freeman name should reflect the Freeman touch. To achieve this goal, Akiko immersed herself in the world of viticulture and winemaking, and apprenticed herself to renowned winemaker Ed Kurtzman. Today, Akiko oversees every aspect of Freeman's winemaking program, from the organic farming of Freeman's estate vineyards and the selection of grower partners to fermentations, racking, lot evaluations and blending. Her vision and refined palate have established Freeman as one of the great benchmarks for cool-climate New World winemaking, while also establishing Akiko as a winemaking talent in her own right.

Counting back her family tree 21 generations, Akiko grew up in Tokyo. Her grandfather was one of Japan's leading academics, and his love for wine, literature and art was contagious, imbuing his granddaughter with a lifelong taste for the enigmatic beauty of great Pinot Noir and Chardonnay. In the mid 1990s, after receiving her master's degree in Italian Renaissance art history from Stanford, Akiko traveled widely throughout Europe and as far as South Africa to explore the great winemaking regions of the world. Returning to California in 1997, Akiko worked with Ken to realize their longstanding dream of establishing a small, family-run winery dedicated to crafting expressive cool-climate California Pinot Noirs and Chardonnays. This dream was realized in 2001, when the couple founded Freeman Vineyard & Winery.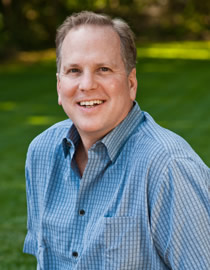 Ken fell under the thrall of wine's mystery while growing up in Scarsdale, New York, amidst a wine loving family. He recalls venturing to Zachy's with his mom and being fascinated by the wooden crates bearing the imprimaturs of Château Margaux and Domaine Romanée-Conti stacked high on the sidewalk in front of the store. Little did he know that one day his own Freeman wines would claim a coveted space on Zachy's shelves.

In 1985, Ken met Akiko. After discovering a shared passion for a more sophisticated and eloquent style of Pinot Noir and Chardonnay, they began preparing to found their own winery. After earning his M.B.A. from Kellogg, Ken worked for years establishing the Discovery Channel in Asia, which took him and Akiko to Singapore and Hong Kong. Whenever possible, the Freeman's traveled to the world's great winegrowing regions, including trips to many of the great wineries of France. In 1997, Ken took a position at CNET in California, and the Freeman's winemaking dream began to crystallize into a plan to make cool-climate Pinot Noir and Chardonnay. They began searching for grower partners and vineyard properties in the coolest parts of the Russian River Valley and on the extreme Sonoma Coast. In 2001, Ken and Akiko acquired a small winery in the Russian River Valley town of Sebastopol where they established Freeman Vineyard & Winery. In 2005 they acquired an adjacent property, now the site of their Gloria Estate Vineyard; and in 2007 they purchased the Freeman Ranch further west in the Sonoma Coast appellation, where they planted their second vineyard, named 'Yu-ki'.

In addition to being a skilled businessman, as Freeman's proprietor Ken has become a jack-of-all-trades, working closely with Freeman's portfolio of respected vineyard partners, rolling up his sleeves to help with the winemaking, and adding his palate to the blending team. As the proprietor of Freeman, Ken is one of six founding members of the West Sonoma Coast Vintners, and is on the board of the Sonoma Land Trust.
Ed Kurtzman — Consulting Winemaker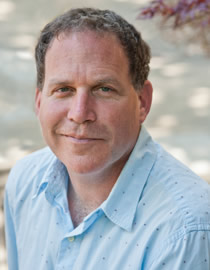 Over the course of a storied two-decade career, Ed Kurtzman has earned acclaim as one of the most highly sought-after consulting winemakers in California. Regarded as a Pinot Noir and Chardonnay specialist, Ed is known for crafting elegantly structured wines that effortlessly fuse his intimate understanding of cool-climate California viticulture with a gentle, small-lot approach to winemaking.

Ed began his specialization with Pinot Noir and Chardonnay at Bernardus in the early 1990s, before moving on to Chalone in 1995. As the enologist and assistant winemaker at Chalone, Ed honed his craft and refined his winemaking philosophy working alongside Dick Graff and winemaker Michael Michaud. Within a few years, Ed was named the winemaker for Testarossa Vineyards, where he was responsible for developing the winery's Pinot Noir program.

In the early 2000s, Ed met Akiko and Ken Freeman. Inspired by the Freemans' level of commitment, and their vision for a more sophisticated, terroir-inspired expression of winemaking, Ed became the founding winemaker at Freeman. At Freeman, Ed discovered a kindred winemaking spirit in Akiko Freeman. Recognizing her exceptional palate, and her innate talent, Ed spent the next decade working alongside Akiko, and teaching her the art of winemaking as the two developed Freeman's small portfolio of wines together. During this period, Freeman's wines emerged as some of the most exciting and acclaimed small-lot Pinot Noirs and Chardonnays in all of California, and Ed became one of California's most respected consulting winemakers. Though Ed's talents have since helped to shape the reputations of such wineries as Roar and his own August West and Sandler brands, he continues to be deeply involved with Freeman, where he works closely with Akiko to preserve and perfect the visionary style the two helped to pioneer.
Gavin Sharrocks — Assistant Winemaker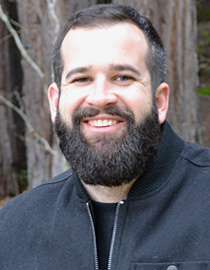 As assistant winemaker, Gavin Sharrocks is an essential part of the dedicated Freeman winemaking team, drawing on his intimate knowledge of the local terrain and his understanding for cool-climate Pinot Noir and Chardonnay. Gavin and Akiko Freeman oversee every step of the winemaking process together. They share their insights and enthusiasm as they guide the winery's small-lot, artisan wines from estate and select vineyard origins to finished bottlings of elegance and balance.
Gavin was born and raised in Sebastopol, where the abundance of vineyards and bustling wineries instilled an interest in the science and artistry of winemaking. While working multiple harvests in the Russian River Valley for both Balletto Vineyards and Dutton-Goldfield, Gavin determined that winemaking would be his calling, and that he would learn everything he could on the subject. Following a harvest spent in South Australia at age 19, he set about developing a small parcel of land on the Sonoma Coast, where he tackled the intricacies of growing Pinot Noir in the extreme conditions of that region. After earning his degree in Viticulture and Enology at the University of California at Davis, Gavin accepted the role of assistant winemaker for Freeman Vineyards and Winery, where he works closely with Akiko and consulting winemaker Ed Kurtzman to make world-class Pinot Noirs from the cool Russian River Valley and the rugged Sonoma Coast.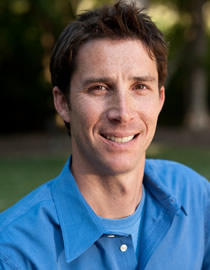 Nick Sharp is no stranger to Sonoma County, his family has been in the area since 1970 and he grew up surrounded by the picturesque vineyards where he would later work. It was no surprise that he landed at Freeman Vineyard & Winery as their Director of Operations in the Spring of 2011.

After graduating from the University of California at Santa Cruz he took a position with Nolet Sprits USA, an importer of Ketel One Vodka where he was responsible for managing a team and creating marketing materials. Continuing his pursuit of learning everything about the wine and spirits industry, he took a position with Kermit Lynch Wine Merchant where he was a warehouse manager.

Nick returned to school to get his MBA from the University of San Francisco and shortly after graduation he met the Freemans. With an interest to work harvest, he spent the 2010 harvest at Freeman Vineyard & Winery. Ken and Akiko Freeman quickly realized his talents and made him their Director of Operations in 2011. Today, Nick is an integral part of Team Freeman, the small group 5 employees that keep Freeman operations healthy and growing.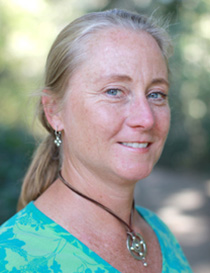 At Freeman, Kim Burmester helps to guide our customer-service experience, with a focus on building strong, lasting relationships with wine lovers, distributors and the trade. Like some of the most talented people in the wine business, Kim first made her mark in another industry, specializing in new business startups. After graduating from Miami University and the Kellogg School of Management, Kim worked with an illustrious list of companies, including US Robotics, 3Com and Palm Inc. During this same period, Kim was an avid wine lover living in wine country.
In 2010, Kim's growing passion for wine inspired her to take a harvest position at Freeman. She loved the experience, and soon immersed herself in the world of wine, taking classes in tasting room management from Sonoma State, volunteering for the Russian River Valley Winegrowers Association, and taking a position at Dutton-Goldfield Winery. "Wine is incredibly fascinating. It comes from the earth, enhances food and human relationships, and builds memories. It's a celebratory product." In 2012, Kim returned to Freeman, and today she plays an integral role in our sales and marketing efforts, while also contributing to our event and hospitality programs. In addition to her work at Freeman, Kim is a coordinator for the West Sonoma Coast Vintners, where Ken Freeman currently serves as president.