Akiko's Cuvée Pinot Noir
This wine is a classic all the way through, from the exciting spice and dark-fruit aromas to the rich yet vibrant flavors and palate-gripping structure that suggests its ability to age. It has a wealth of fine-grained tannins, a medium to full body and a grand sense of weight and concentration.
Every year since our inaugural 2002 vintage, Freeman has released a special Akiko's Cuvée Pinot Noir. Once a year, Akiko Freeman and Winemaking Consultant Ed Kurtzman taste each barrel of Pinot from the most recent harvest and choose their favorites. Then, each person's top barrels are put together in a blend (or cuvée), and we all subsequently taste samples of each blend, blind, so that no one knows whose favorite barrels are in which blend. We call the result Akiko's Cuvée, since her blend almost always wins this blind tasting. In 2015, not only did Akiko's blend get chosen for the Akiko's Cuvée, but each of the six Freeman Pinot releases in 2015 are madeup of Akiko's favorite combinations.
2015 was a great year for quality in all of the vineyards where Freeman sources Pinot Noir. The size of the crop was far below yields of the previous three years, partially due to the drought, and also because of a cool weather spell in May, which came during the crucial flowering period. The harvest was exceptionally early.
Akiko chose four vineyards to go into the 2015 Akiko's Cuvée Pinot Noir, including Keefer, Pratt Sexton, Campbell, and our own Gloria. These sites represent almost the entire western Sonoma Coast appellation, from Keefer and Gloria in the southeast corner of the Green Valley area to Campbell in the northwest corner and Fort Ross-Seaview still further north.
It can take nearly an hour in the glass before the 2015 vintage of Akiko's Cuvée starts to unwind and reveal what lies in store, which is typical for this wine. Even the very ripe character of the early-harvested 2015 vintage did not affect the way Akiko came up with her blend, as she consistently prefers the more subtle barrels over the showy ones. The fragrance and complexity of this wine is unparalleled among our six 2015 Pinot Noirs. This wine should be cellared until 2018 and will last through 2028.
Download PDF
Specs
Vineyards

31% Campbell
26% Keefer
25% Pratt Sexton
18% Gloria

Barrel Aging

11 months in French oak:

33% new
22% one-year-old
33% two-year-old
12% three-year-old

Fermentation

Five-day cold soak in open-top fermenters, hand-punched down one to three times per day, free run sent directly to barrel, press wine settled and barreled separately

Production

750 ml: 418 cases
1.5 L: 20 cases
Scores

93 points

*** Three Stars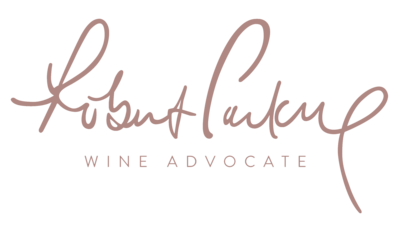 92 points

93 points

96 points (Cellar Selection)
Accolades

Last week, we met with Ken Freeman, proprietor with his wife Akiko of Freeman Vineyard & Winery, to taste through his new Chardonnay and Pinot Noir releases from the Russian River Valley and Sonoma Coast. Ken and Akiko launched the winery in 2001 and today produce some 6 thousand cases of first-class Chardonnay and Pinot Noir. The Freemans source grapes from their Gloria Estate Vineyard, Yuk-ki Estate Vineyard and top neighboring vineyards in Russian River Valley and the Sonoma Coast. Akiko serves as winemaker, having acquired her knowledge of viticulture and winemaking by apprenticing with veteran winemaker Ed Kurtzman who now serves as consulting winemaker.
Download PDF