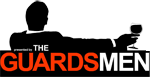 Themed after the Rat Pack, this evening out will feature fine wine tasting with Freeman Winery and a number of other renowned properties, rare auction lots, live entertainment, dinner and dancing. All proceeds go towards helping at-risk Bay Area youth with the resources they need to thrive.
For tickets and more information please click here.

We'd be honored to have you as part of our family.
If you'd like periodic updates and access to our limited-availability wines, click below to sign up:


Drink Well and Do Good with Friends of Freeman
LEARN MORE