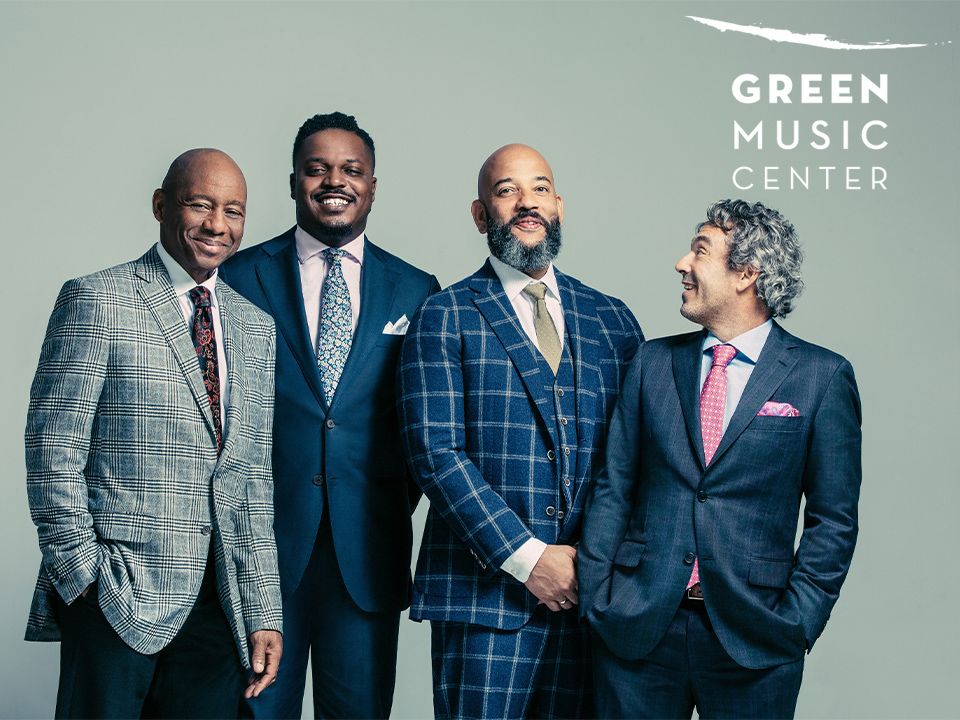 Freeman Vineyard and Winery is a proud supporter of the Green Music Center. Join us on March 16 as we sponsor the return of famed saxophonist Branford Marsalis and his quartet.
Members of Freeman Winery get 15% off tickets with the discount code 'Freeman.'
Branford Marsalis has stayed the course. From his early acclaim as a saxophonist bringing new energy and new audiences to jazz, he has refined and expanded his talents and his horizons as a musician, composer, bandleader and educator – a 21st Century mainstay of artistic excellence.
Known for the telepathic communication among its uncommonly consistent personnel, its deep book of original music replete with expressive melodies and provocative forms, and an unrivaled spirit in both live and recorded performances, the Branford Marsalis Quartet has long been recognized as the standard to which other ensembles of its kind must be measured.
Supported in part by The Gables Wine Country Inn, Freeman Winery, and Redwood Credit Union.

We'd be honored to have you as part of our family.
If you'd like periodic updates and access to our limited-availability wines, click below to sign up: